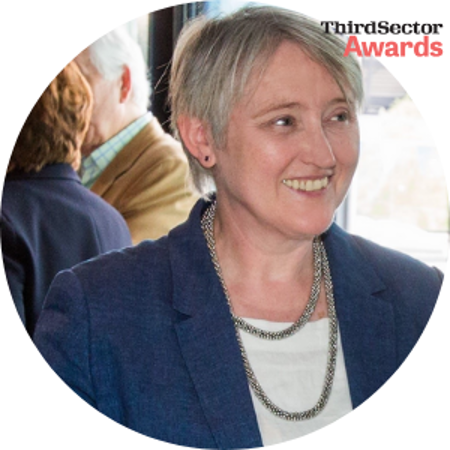 ---
Jane Powell
CEO , STAMMA, the British Stammering Association
---
Jane Powell is CEO of STAMMA, the British Stammering Association, which scooped three wins in the Third Sector Awards in 2020. She joined the British Stammering Association in 2018, steering the organisation through a rebrand and introducing new 5 year strategic plan focussed on increasing the organisations reach, service provision and public messaging.
Prior to this she founded the national charity CALM, the campaign against living miserably, a helpline and webchat service for men and boys. She grew the organisation from a first year's income of £12K to over £1.2mill when she left, creating a campaign using strong and creative campaigns and messages which smashed the taboo around the subject of male suicide and brought in Lynx and the Royals.
My work at the STAMMA echoes what has driven me throughout my career – to interrogate commonly held "truths" and change perspectives and by doing so help changes lives.