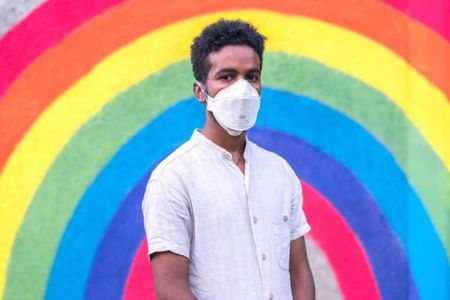 ---
YOU CAN'T HAVE A RAINBOW WITHOUT WATER
---
Agency: WaterAid

Health services across the world have been at the front line in the fight against Covid-19, but they are not all equally equipped to fight it. Handwashing is the first line of defence, and yet one in four health centres globally still don't have access to clean water.
The rainbow has become a sign of solidarity that began in our schools, and now fills the windows of our homes and the temporarily closed businesses across the planet. In the campaign film You Can't Have a Rainbow Without Water, WaterAid asks people extend that sense of solidarity and hope to those who need it most, by sharing the film and donating to #BringWater.
The film was targeted to existing WaterAid priority audiences, but also tested with a much broader charity affinity audience to engage new supporters. The film really hit home for people all over the UK, achieving the highest engagement rate WaterAid has ever seen and overdelivering on all targets and Facebook benchmarks.
We decided to focus on health centres to build on an existing appreciation for health workers in the UK. Our key message was focusing on how vital access to water is for health workers to combat Covid-19.