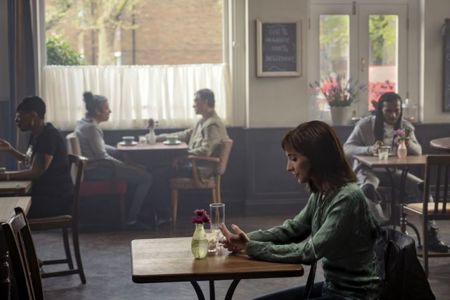 ---
WITHOUT YOU
Anthony Nolan
---
In May 2019, Anthony Nolan launched a high-impact marketing campaign, showing one woman's search for a lifesaving match: 'Without You'. The campaign aimed to increase brand awareness and comprehension among women aged 30+ and ultimately inspire them to support us financially.
This audience is key for our charity, comprising some of our most loyal and influential supporters. Anthony Nolan only recruits 16-30 years olds to the stem cell register as research shows they provide better patient outcomes so we need to ensure the enthusiasm women over 30 have for our cause is not stifled by their inability to be donors.

We decided to channel their enthusiasm towards another lifesaving donation they can make a financial donation. 'Without You' is therefore the first step in a stewardship journey, which encourages cold audiences in this demographic to learn about our charity before supporting us to help cure blood cancer.

Following 'Without You, there has been a significant improvement in brand comprehension, according to our YouGov survey. Post-campaign, 41% of people associated Anthony Nolan with 'Helping save the lives of those with blood cancer' versus 34% pre-campaign. Similarly, 39% associated Anthony Nolan with 'Research into curing blood cancer' post-campaign compared to 32% pre-campaign.