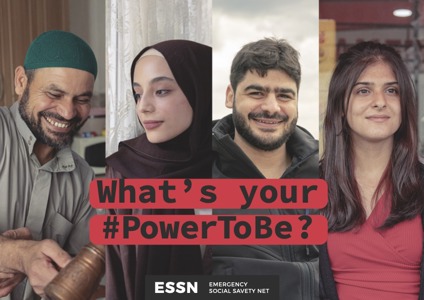 ---
What's Your #PowerToBe?
SOCIAL SOCIAL GmbH
---
How do we create empathy for people who have had to flee conflict? How do we engage an audience tired of talking about a decade long war and millions of people impacted by it?
Together with SOCIAL SOCIAL Berlin, the IFRC developed this social media-first awareness and perception change campaign that reached every corner of the EU as well as Turkey. The goal was to break down the narrative of refugees as helpless victims, and instead create an exchange on eye-level. To do this, Syrians living in Turkey were digitally paired with international creators sharing their individual passions, leading to videos that moved millions across Europe. The #PowerToBe campaign follows four Syrians who are regaining control of their lives through the help of the IFRC and the EU. The content was played out in a large-scale international paid social media and influencer campaign, targeting the Moveable Middle – an aware and distinctly un-extreme audience with the potential to shift towards a more positive outlook on refugees. The Moveable Middle and their passions permeated the entire campaign; we selected conceptual routes, content creators, beneficiaries, and media channels to connect this audience with the real-life stories of humans pursuing their individual passions.