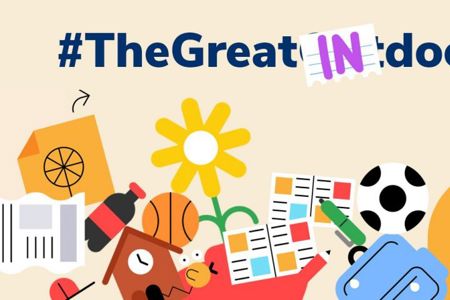 ---
#THEGREATINDOORS
The Scout Association
---
On 17 March 2020, schools closed to most pupils across the UK in response to the COVID-19 pandemic. Thousands of families were faced with weeks in lockdown with few resources and little experience of home schooling. On the same day, Scouts launched #TheGreatIndoors -www.scouts.org.uk/the-great-indoors - a digital space for parents offering hundreds of fun activities to try with their children, to help keep them learning at home. Completely free, the activities were beautifully illustrated and many had video to support them too. Using an innovative social media campaign, sharing one new activity each day, alongside endorsements and Facebook Lives from our celebrity ambassadors, we built up huge awareness and engagement for the campaign.
The response from families and the media was phenomenal - it was the right support for parents at the right time. 800,000 people visited the site and our total reach across social media exceeded 3.5 million. We had over 19 million impressions for #TheGreatIndoors helping position Scouts as a force for good, willing to step up and support families and communities when they need it most.

The campaign also supported our corporate strategy of delivering skills for life to more young people.