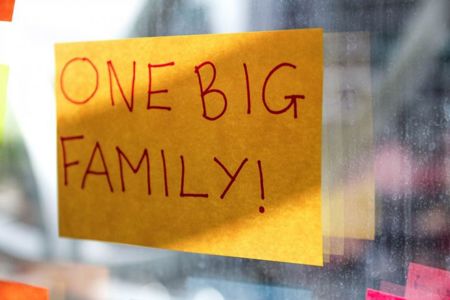 ---
THE MOCKINGBIRD PROGRAMME
The Fostering Network
---
The Fostering Network's Mockingbird programme is transforming the way foster care is delivered across the UK, improving life for fostered children and those involved in their care.
The innovative - but intuitive model - builds supportive communities like extended families around children, the people who are important to them, and the people who care for them.
The programme is tackling some of the biggest challenges in children's social care: improving stability for children, increasing the sense of normality in their lives, improving the retention and recruitment of foster carers, and avoiding the high social and financial costs that can result from problems becoming crises.
The Fostering Network has taken the programme from strength to strength, sustaining and extending support to a large and growing community across the UK.
The programme has achieved huge impact across a wide range of measures, but behind this data is a wealth of positive, real life stories - from re-affirmed professional roles, to children expressing happiness and a sense of security.
Mockingbird aims for and is achieving lasting change. Its communities have developed a resilience which has come into its own over the last few months of significant societal change during the pandemic.