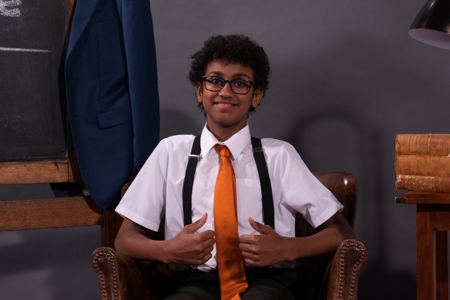 ---
SENSE SIGN SCHOOL
Sense
---
Sense Sign School a marketing campaign that beat benchmarked recruitment targets by 500%, drove down CPL by 11, generated a PR reach of 12m and is helping to grow understanding of Sense and its services to a wider audience.
Not enough people know who Sense are or what they do. This limits the charity's ability to raise funds, grow engagement and generate momentum for their mission breaking down barriers for people with complex communication needs. That needed to change. But telling people isn't enough. You have to involve them. So Sense works with GOOD Agency and The Kite Factory to launch Sense Sign School an integrated digital campaign that would help people learn a new skill, find out more about Sense, and help create a more inclusive world.

Sense Sign School invited people to sign up to receive a series of video lessons in British Sign Language led by Tyrese Dibba AKA Mr. Tyrese a teenager with Charge syndrome who Sense has supported for many years.

The campaign launched in April, 2020, coinciding with a country in lockdown. Nevertheless, the campaign smashed its benchmarked target of 6,850, enrolling 41,000 new students and gaining national coverage on major UK news outlets.