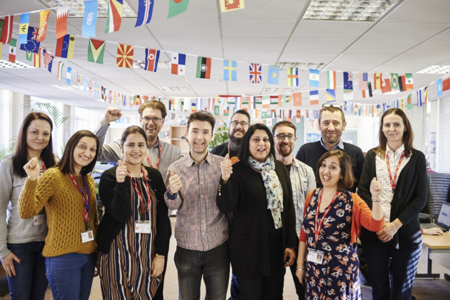 ---
REFUGEE AND MIGRANT CENTRE: BLACK COUNTRY AND BIRMINGHAM
Refugee and Migrant Centre
---
For over 20 years RMC has supported asylum seekers, refugees and other marginalised migrants to overcome barriers to their integration and settlement. They holistic service includes support in the areas of destitution and accommodation, health and wellbeing, education, training and employment, immigration and citizenship. Alongside core casework delivered by experienced, qualified staff a broad range of other projects contribute to this aim including: 25 English language classes per week, a raft of services to improve employability, orientation sessions, a resident Community Psychiatric Nurse addressing all levels of mental health, onsite clinics including a Health Visitor clinic and the most successful Latent TB screening clinics in the country, basic skills training, outreach support for rough sleepers and much more.
The vast majority of RMC staff are from BAME backgrounds, many have a personal experience of migration and some have been through the asylum process. This means that the whole service is delivered empathetically and sympathetically in any of 40, onsite available, client languages.

Up to 250 clients a day attend our drop-in service at three offices across the region and 93,000 individuals have now benefitted from the service.

Local authorities, CCGs, the NHS and European funders all commission our services.