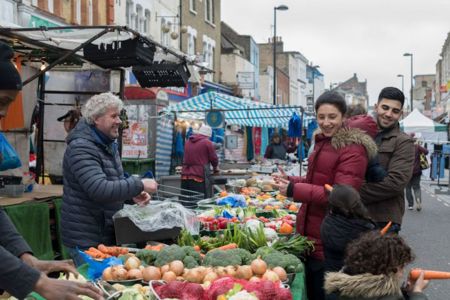 ---
REFUGEE ACTION
Refugee Action
---
2020 is an immensely challenging year. This crisis requires us all to work better together to advance our shared goals. Refugees fleeing persecution experience poverty, isolation, homelessness and institutional hostility in the UK. Covid-19 greatly exacerbated these needs. In 2020 Refugee Action substantially increased the collective impact of refugee and asylum charities across the UK by helping organisations to adapt, securing funding, and improving connections between them. Their approach changed the lives of thousands of people for the better. Specific achievements included:
- Creating an online Coronavirus handbook for asylum charities within two weeks. This had over 3,000 return users and was edited by 40 organisations.

- Identifying critical issues for organisations responding, and publishing guidance, tools and case studies. A new website with these materials had 4,000 visits in June alone.

- Distributing over £2.3 million in grants to local migration and asylum charities through a new partnership, the Respond and Adapt Programme.

- Creating a data hub to monitor the impact of Covid-19 which was widely used by the sector and funders to inform their response.

- Completely re-organising front-line services and expanding them by 30%, to meet the wide range of safety and wellbeing issues of people affected by the crisis.