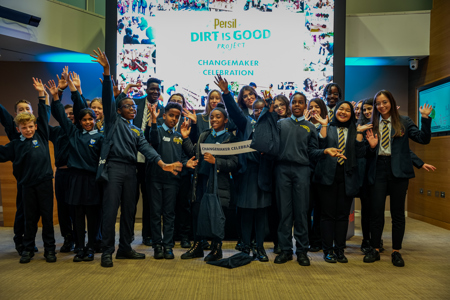 ---
Persil Dirt is Good Schools Programme
Global Action Plan and Unilever
---
Environmental charity Global Action Plan (GAP) has worked in partnership with Unilever's largest laundry detergent brand Dirt Is Good – known as Persil, OMO, Ala, Breeze, Skip & Surf Excel to consumers around the world - on the Dirt is Good Schools Programme.

The partnership began by publishing ground-breaking new research that explored how to unleash the potential of young people to take positive action and create a better world for all.

The research revealed that most children and young people care about and want to take action to help people and nature, but are frustrated at the apparent lack of concern they see from others around them. When they don't feel, see, and believe that others care too, they don't take as much positive action as they would like to, limiting their potential as future changemakers.

The partnership has used this insight to inform a programme of work - the Dirt is Good Schools Programme – currently being delivered in the UK, Chile and Thailand. This programme is helping young people to take action on the social and environmental issues they care about, improving our world for the better.