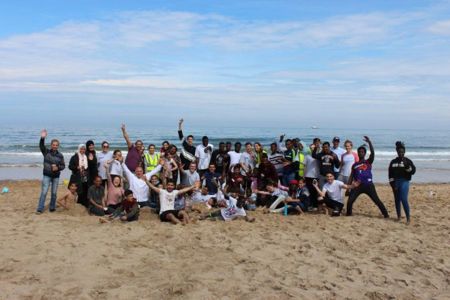 ---
NORTH EAST SOLIDARITY AND TEACHING (N.E.S.T)
Newcastle University Students' Union
---
North East Solidarity and Teaching (N.E.S.T) is a Newcastle University Students' Union Go Volunteer project designed to help refugees and asylum seekers (learners) integrate into the community, improve their English skills and empower them to be active citizens. Through over 450 student volunteers and one employee, N.E.S.T has supported almost 600 learners. N.E.S.T previously provided thirteen sessions a week, everything from English classes and childcare to art sessions and trips around Northumberland.
This year, N.E.S.T added an additional session for secondary school children, uploaded lessons online and has begun to take their learners to events so they can become their own advocates. N.E.S.T now donates essentials including period products, clothes and food, refers its learners to other organisations and food banks, interprets for local schools and assists in case work. Additionally, N.E.S.T has established a school liaison service that will assist the integration of child refugees into schools next year. N.E.S.T moved sessions online during the pandemic increasing them to 26 per week, launched daily volunteer socials, introduced bilingual coronavirus updates and is about to implement a pen-pal scheme.

N.E.S.T is now an integral part of the North East's response to the crisis, improving the lives of all involved.