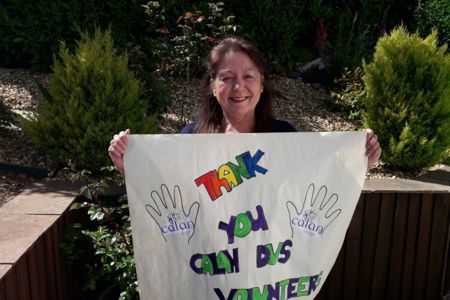 ---
MOYRA PARFITT
Calan DVS
---
Moyra Parfitt is Operations Manager for all Calan DVS's front-line services across Powys a stalwart of domestic violence and abuse support to victims. She has an impeccable work ethic, is compassionate, with high standards and expectations of service provision to victims of domestic abuse and their children. She leads the team daily in a calm, decisive, supportive and firm but fair way. Moyra is a huge advocate and role model for all of her staff and that, combined with the knowledge and experience she has gained within the sector, has proven invaluable to the services delivered and to Calan DVS as a charity.
Moyra works tirelessly, always going above and beyond expectations in supporting staff, service users, our Leadership Team and in particular the CEO who has learned so much from her. She is extremely well respected within the sector and has exceptional relationships with all partner agencies who provide holistic wrap-around support to service users.

Moyra is passionate about delivering caring and compassionate support to our service users and in promoting the key messages around domestic violence and abuse. She has touched the lives of hundreds of individuals and families throughout her time in Calan and her extended career.