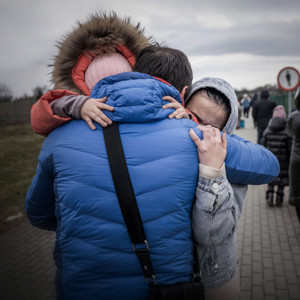 ---
Finance Team
Disasters Emergency Committee
---
The DEC brings together 15 leading UK aid charities to raise funds quickly and efficiently at times of crisis overseas. It is vital that the DEC's efforts are supported by robust systems to ensure that the charity can maintain accurate and timely financial records. The DEC Ukraine Humanitarian Appeal launched on the 3rd March 2022. The support generated by this appeal was in excess of anything we had experienced this generation. The levels of income (£55m in the first day), and the public interest generated meant that there was both a heightened level of scrutiny of financial information, and challenging levels of transactions to manage.
The DEC Finance team ensured that daily income totals were produced on time and to a high quality, working long hours and through weekends. And the information produced was used to both ensure external accountability and internal fundraising assessment, driving the appeal forwards and ultimately ensuring more funds were raised to support those who have been affected by the war in Ukraine.
This small team deserves the Finance Team of the Year award for providing a robust financial foundation to the most successful humanitarian appeal the UK has seen in a generation.