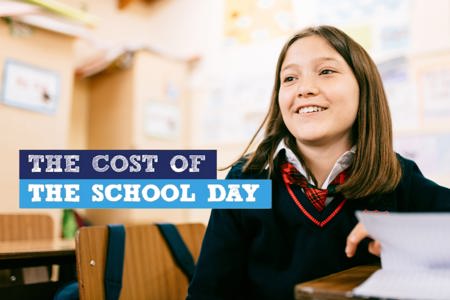 ---
UK Cost of the School Day
Children North East
---
In 2019, UK Cost of the School Day was launched with the goal of reducing inequity. At that time, 28% of UK children lived in poverty, (4.1 million children).

Children growing up in poverty report their educational experience is deeply affected, making it harder to participate, learn and thrive.

Children North East and Child Poverty Action Group recognised that 'Poverty Proofing©' methods, locally proven by Children North East, could be scaled using Child Poverty Action Groups influence and experience of national delivery to achieve UK-wide impact and improve the lives of 100,000s of pupils.

Children North East and Child Poverty Action Group launched UK Cost of the School Day to supports schools to identify and mitigate financial barriers to participation in school and address the challenges pupils living in poverty face in accessing a full education. The programme has consulted with over 7,300 pupils through focus groups and 7,000 indirectly, in England alone. Its recommendations have been a catalyst to changes improving the lives of tens of thousands.

One Headteacher described the programme, "leading to a shift in ethos.:" To inform sector-wide action and promote systemic change, UK Cost of the School Day analyses and disseminates qualitative insights across schools and governments.

A 2021 Newcastle University report on the partnerships achievements found 'evidence of its effectiveness', that it informed 'decision-making processes' by schools and had 'significant influence on national policy'.