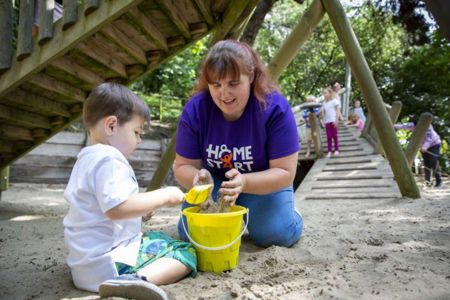 ---
BECAUSE CHILDHOOD CAN'T WAIT
Home-Start UK
---
Home-Start is there for parents when they need us most. We provide support to ensure their children develop the vital foundations they need to flourish. The work we do is crucial, and our brand needs to communicate that.
We needed a brand positioning that captures what we do, why we do it and how we do it. We wanted something that embodied our ethos and values. We needed to put real life families at the heart of everything we do.
We worked collaboratively with the network of over 180 local, independent charities that make up the Home-Start network to co-create a new brand that built on our almost 50 year history of supporting families.
The project was about more than just the way we look, it has been about bring the Home-Start network together and giving us the confidence and energy to provide the best support to families.
The result was a brand that communicated the urgency and vital nature of the support we deliver to parents and their children, that is helping raise income and attract new volunteers, and that is championing Home-Start's position within local communities up and down the UK. Because childhood can't wait.