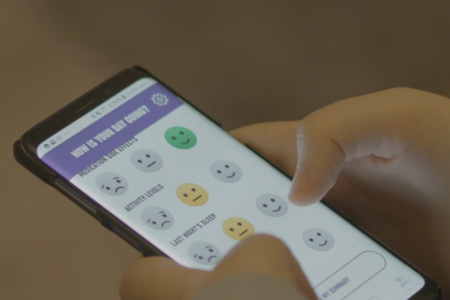 ---
ARTHRITIS TRACKER
Versus Arthritis
---
Arthritis Tracker is a free mobile app developed by Versus Arthritis. Created with young people for young people, Arthritis Tracker lets teenagers and young adults rate their symptoms in seconds and see a simple summary of recent pain, sore joints, medication side effects, energy levels, activity, sleep and emotions. Young people can use these summaries to help them talk to their healthcare professionals at medical appointments or simply to see how they've been doing recently.
The app also provides helpful tips on topics including managing symptoms and stress, and it includes stories from other young people living with arthritis, trusted information from the Versus Arthritis website and information about UK events and online support. Throughout the development of Arthritis Tracker, young people played a crucial role in shaping the app, and they continue to shape how we'll improve it over time through their suggestions about new features and functionality that we can add.

Young people tell us that Arthritis Tracker is a 'life-saver' that makes it faster and easier to keep track of their symptoms, and that the app helps them to feel more positive about living well with their condition.

Learn more or download the app at www.versusarthritis.org/arthritis-tracker