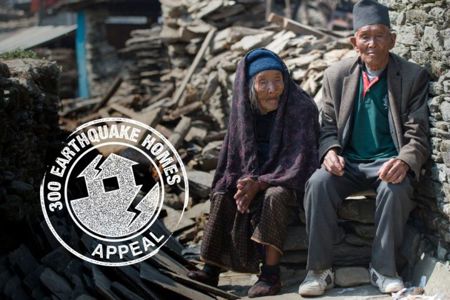 ---
300 EARTHQUAKE HOMES APPEAL
Different Kettle
---
When the Gorkha earthquake struck Nepal in 2015, it claimed the lives of 13 Gurkha veterans and their widows and destroyed or damaged 2,000 of their homes. Since then, seismologists have confirmed that another even bigger earthquake is on its way and could strike at any moment. When it does, surviving Gurkha veterans 'men who served selflessly in the British Army' will be among those most at risk. In its commitment to support these brave men and their families, The Gurkha Welfare Trust set out to build 300 completely new earthquake resilient homes and to do it in just three years. To make that possible they needed to raise almost £1 million from their warm supporters.
Working with fundraising agency Different Kettle, the appeal was launched in two phases. Direct mail was used for the main asks and supported with social activity. Detailed insight into supporter motivation informed the development of the creative assets. Ongoing stewardship ensured that supporters could see the difference their money was making. And stretch asks, offering supporters the opportunity to fund materials for an entire home, significantly raised donation levels.

So far, the appeal has raised over £1.3 million- taking it 40% over target.